RuneWings317!
Cmon guys! 600 views and only 18 posts? Lets start posting please so I can improve!
~Credits: XLdarkwingLX, JJ, X bow X and locksmin (Original source maker)
~Version: 1.0
~Info: This is my first source! Please be gracious! Also please don't leach... If your going to please give me credit! I do NOT give permission to post on other sites!
Making a v1.1! (NOT v2!)
~
Client Download
~
http://www.mediafire.com/?o26n84wva8psbdn
~
Source Download
~
http://www.mediafire.com/?yx2z92xrhxd4t4a
~Things in the Source~
Full GodWars Dungeon (Animated bosses AND drops!)
My own custom training zone
A custom dungeon I made
Pest Control, Kalphite Queen, Ice Queen, Giant Moles, KBD
Lunar, Ancient and Normal Magic
4 quests
All skills working
God Sword Stances and Specials!
Dragon Claw specials!
Cool Customs (Dragon Plate Body, Dragon Kite Shield, and more)
Working Equipment Screen
~
Pictures
~
Welcome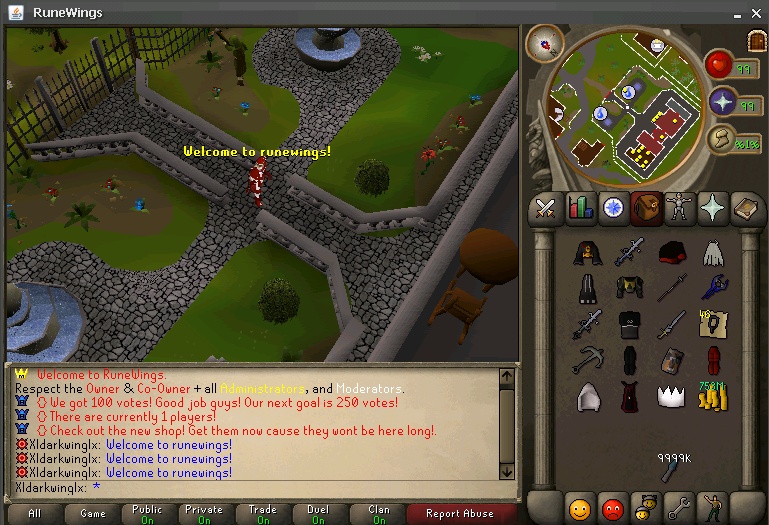 GodWars dungeon!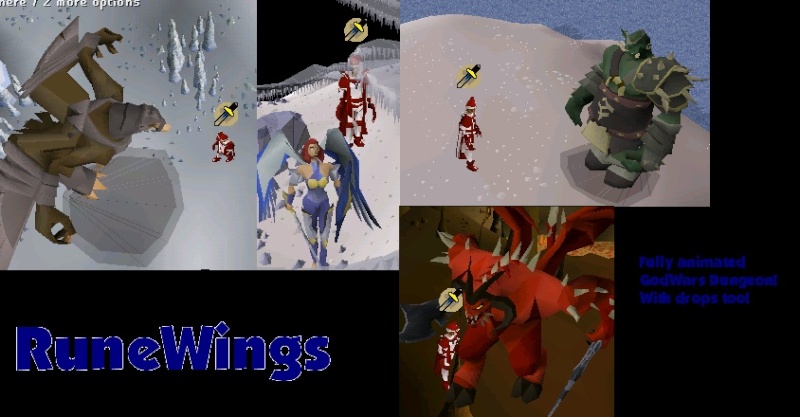 Home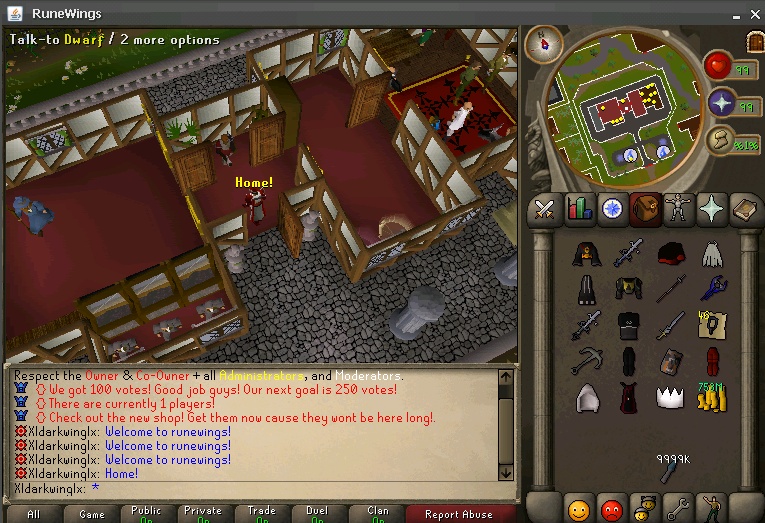 Skiller Zone Area 1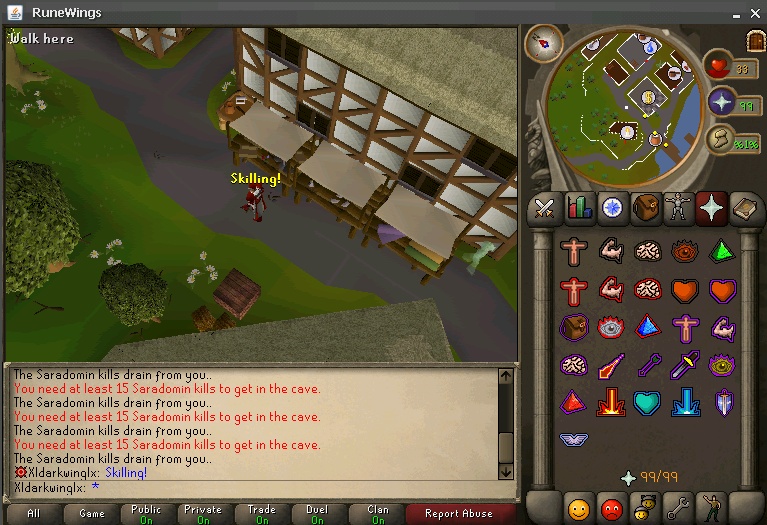 Skiller Zone Area 2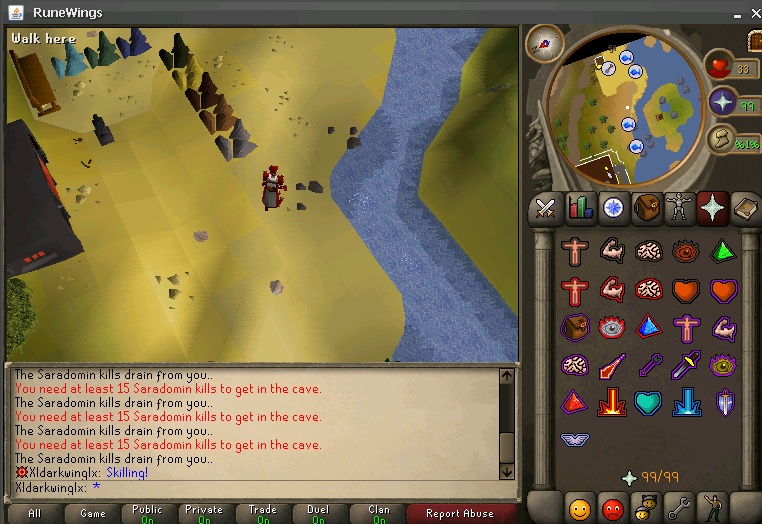 Training Zone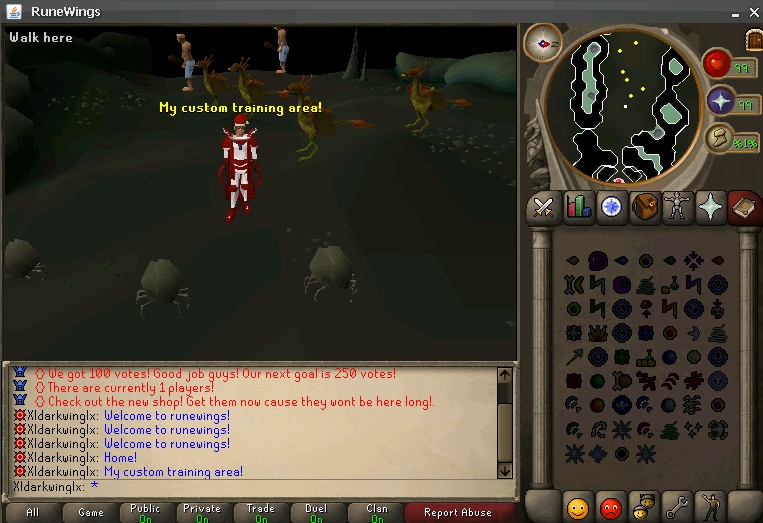 Equipment Screen
Well I hope you like it! My next release will be my current source! Please comment! And if someone finds the original maker of this source please tell me so I can add him to the credits list! Thanks guys! Please also tell me if I missed something!
Please comment and tell me how I did! But please, no crap!
©XLdarkwingLX